Digital@DAI Year in Review: Top 10 Posts of 2021
As I do at the end of each year, I'd like to take the opportunity to reflect on the topics that were most read by you, our readers. This year had many ups and downs, from moments where we felt the pandemic might allow us to return to some sense of normalcy, followed by periods where we experienced continued isolation. The COVID-19 pandemic highlighted the continued importance of digital technology, reliable internet connection, and digital literacy as critical components to education, business, and family engagements. We've also seen the potential for the digital transformation that is underway around the globe to improve our lives and disrupt them.
Through Digital@DAI, we covered global trends in digital tool usage and key takeaways from work we are implementing globally. In total, we published 60 blogs that amassed more than 100,000 page views and covered topics from satellites for development to providing access to life-enhancing digital services.
In past years, we've summarized the top 10 posts of the year. This year, we noticed a pattern that I think is worth highlighting, especially given the renewed importance and pace of learning in the digital sector that the COVID-19 response requires. While readers enjoyed our most recent posts, our posts from previous years were quite popular, as well! Below, we feature the most read blogs published in 2021 and the most read blogs of 2021 overall.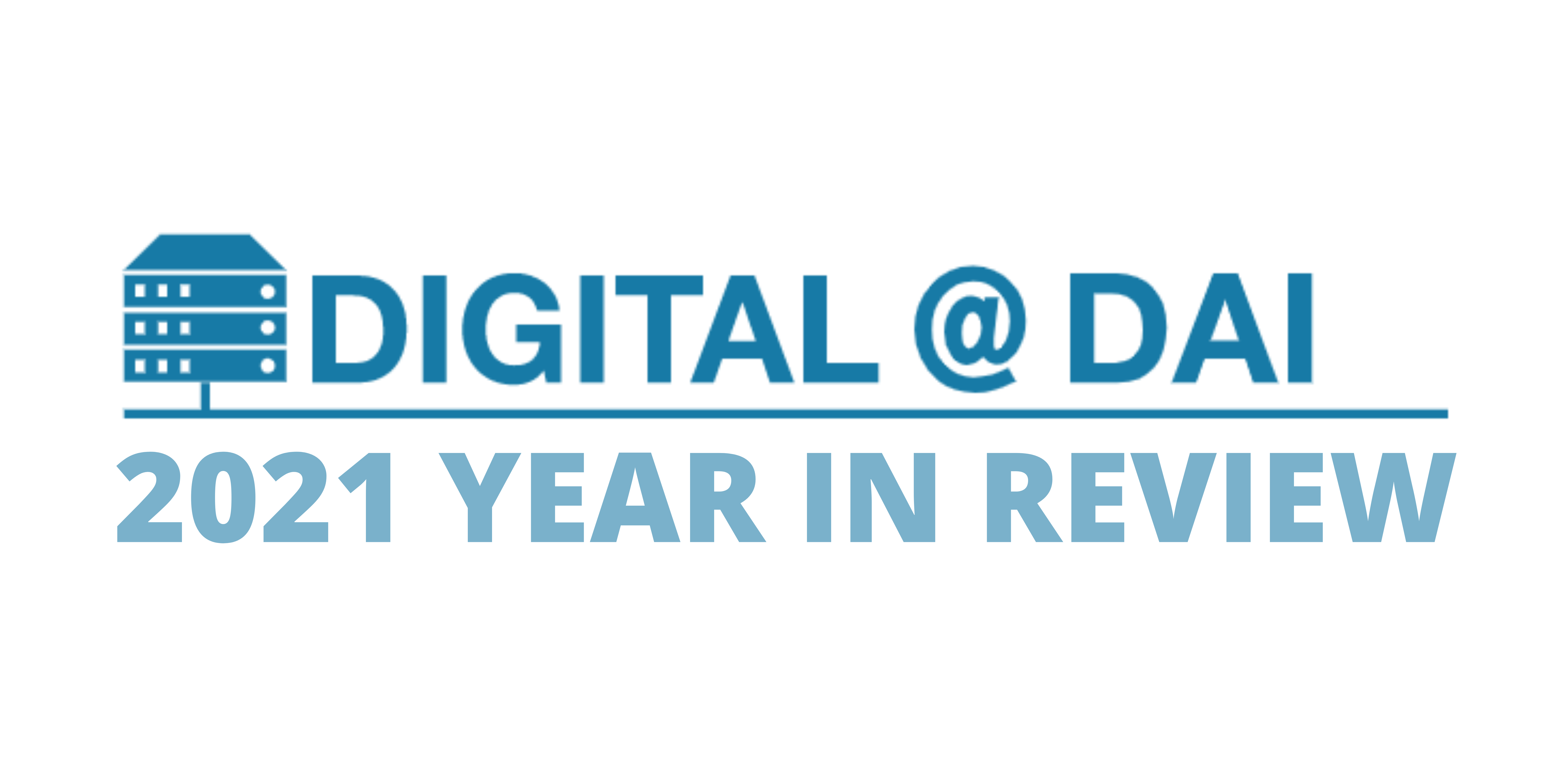 Top 5 New Blogs of 2021
As we move into another year of Digital@DAI, one of the trends we see is that readers are highly interested in the future of technology and international development. Forecasting where global development is heading helps the development community predict global populations' needs as technology evolves exponentially. Knowing this, we will continue to produce content that showcases and indicates what's to be expected as we conduct new research and publish findings.
Top 5 Most-Read Blogs of 2021
The popularity of these posts demonstrates that our readers were particularly interested in content that describes how tools can be applied to improve international development. These posts provide information on specific topics, and we look forward to posting these types of discussions going into 2022.
Stay tuned for new content in the new year and thanks for your readership this year! Please subscribe and continue to spread the word about the Digital@DAI blog!