6 Ways Innovation and Entrepreneurship Promote Prosperity
It is not a coincidence that the most developed nations are also the ones with the highest levels of entrepreneurial activity and innovation. While starting from a minimal level of development helps the latter two, for example, through basic access to capital and institutional stability, the impact of innovation and entrepreneurship on the economy and society more broadly cannot be overstated. In fact, the impact goes beyond usual suspects such as increased productivity, competitiveness, and job creation, and spills over into areas as diverse as regulation, infrastructure, the environment, and social inclusion. Below I provide a (certainly nonexhaustive) list of six such effects. While every issue deserves an article (or even a book!) of its own, these are brief overviews of each point.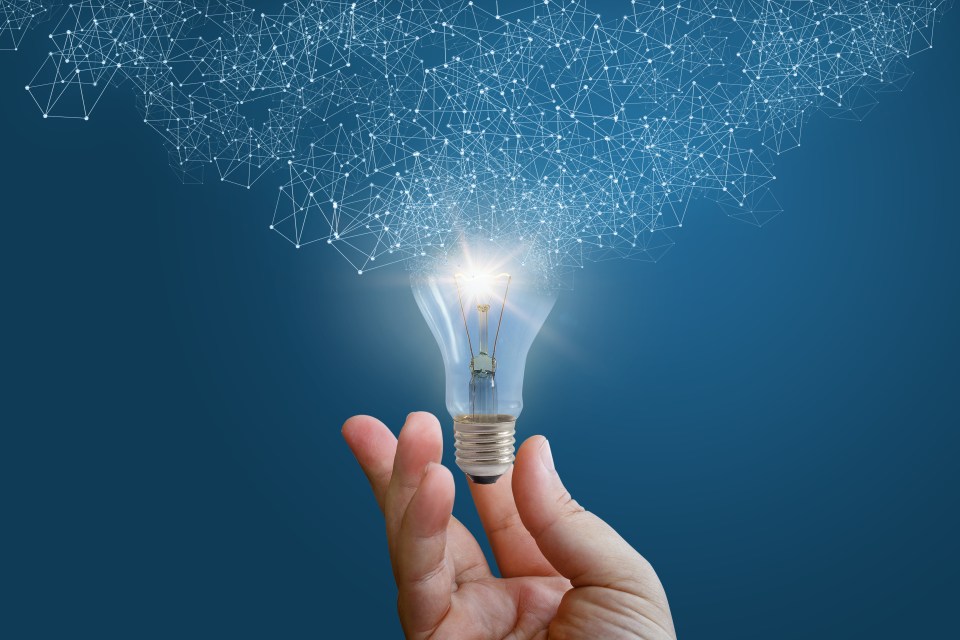 Picture from iStock.
1. Innovation Can Drive Regulatory Improvements
Ideally the right conditions, including regulations, would be in place to enable a steady stream innovations, the reality is that the order is often inverted. Regulatory changes can be drawn by the innovations themselves, from the bottom up. For example, in Kenya, Safaricom launched a series of increasingly innovative financial services through its M-Pesa platform, such as electronic money transfer, virtual savings accounts, and virtual credit. The government watched while the company experimented and innovated and, once the demand for its services was demonstrated, the government enacted and amended laws to adequate the functioning of the financial system to M-Pesa's offerings. This set a new regulatory stage in Kenya that benefited other financial tech startups and helped democratize access to finance. When regulation follows innovation, it tends to work better than ex-ante efforts, which are often based on nontransferable international practices and struggle to support innovations that are not yet fully understood.
2. Innovation Can Support Infrastructure Progress
Innovation can also promote infrastructure development. In the early 2000s, in Africa, the growth of telecom pioneer Celtel was hindered by insufficient cellphone coverage in countries like Congo, Gabon, and Zambia. But the company did not just wait for government investments. It took matters into its own hands and invested in cell towers itself, as well as other complementary infrastructure such as roads, to be able to service the towers effectively, and water supply, so workers and their communities could have basic water access in remote areas. The investment paid off for Celtel, enabling the exponential growth of the business, and the countries where it operates, which benefitted from improved infrastructure. Similarly, in Nigeria, Tolaram launched its popular brand of instant noodles Indomie, the first of its kind in the country, which quickly became a hit and a must-have dish across the country. The growth of the business, however, was being hindered by the precarious infrastructure and logistic capabilities in Nigeria.
Tolaram invested more than $350 million in developing its own logistics company, with more than 2,000 trucks, and building infrastructure including electricity and sewage and water treatment facilities. Furthermore, the company took a leading role in developing a $1.5 billion public-private partnership to build and operate a deep-water port in Lagos, all to support the long-term growth of its business. Both cases are discussed in details in the book The Prosperity Paradox.
3. Innovation and Entrepreneurship Can Promote Environmental Sustainability
There is plenty of evidence that this generation of entrepreneurs and innovators, especially younger ones, tend to be more environmentally conscious than businesspeople from previous generations and government bureaucrats. In fact, many startups are set up specifically to mitigate environmental challenges.
Colombia's Conceptos Plasticos, for example, contributes to the circular economy by using recycled plastic materials to form Lego-style bricks which are then used to build affordable housing. Global startup Airborn Water, in turn, designed a technology that efficiently produces fresh (potable) water from the air's humidity, contributing to sustainable water supply in even the remotest areas. Moreover, even when the business itself is not focused on solving an environmental issue, (younger) entrepreneurs are generally more mindful of mitigating potential negative externalities, following sustainable practices, and adopting a triple-bottom-line approach to business.
4. Innovation and Entrepreneurship Can Mitigate Social Problems
Entrepreneurs are problem-solvers who understand that a problem can become the opportunity for a profitable business. They often build companies around solving pain-points they have identified in their own lives and communities. Many startups have business models that rely on resolving social problems or targeting the base of the pyramid as consumers, workers, and suppliers. In fact, three of the examples provided above—M-Pesa, Celtel, and Indomie—illustrate businesses that have great social impact. Also, there is a subset of social entrepreneurs that run non-for-profit enterprises that are committed, first and foremost, to addressing community challenges.
Hospital Beyond Boundaries provides health services to poor, underserved communities in Malaysia and Cambodia. Zomato Feeding India combats food waste in India and provides meals to the poor. It has a network of about 25,000 volunteers across more than 100 cities and has served more than 33 million meals to people in need. She Says is an organization that fights for gender rights in India, especially those of women and girls that have been victims of sexual assault and harassment.
5. Entrepreneurship Can Promote Inclusion
Many countries face challenges when it comes to the inclusion of minorities and women in the economy. In certain regions of the Middle East and Africa, for example, working outside the home is still not seen as an appropriate activity for women. They are expected to take on domestic roles or perhaps become teachers, nurses, or work in agriculture and manufacturing. In Africa, only 9 percent of startups have women leaders, according to Venture Capital for Africa. In such context, the development of programs that promote women's entrepreneurship, for example through business education, incubation, and acceleration, helps debunk taboos and shake up the status quo. Initiatives such as New Work Lab, in Morocco, and the Kosmos Innovation Center (KIC) in Ghana, Senegal, and Mauritania, are making targeted efforts to support women entrepreneurs. Similar initiatives abound throughout Africa and the Middle East and are paying off.
The landscape for women in the workplace is changing for the better, as female entrepreneurs become role models and serve as inspiration to others, regardless of sector and occupation. And the economy benefits, too. According to the Women's Entrepreneurship Report, women entrepreneurs in the Middle East and North Africa are 60 percent more likely than male entrepreneurs to offer innovative solutions and 30 percent have businesses with international reach, which also exceeds their male counterparts.
6. Entrepreneurship Can Strengthen Ties with Diaspora and Address Brain Drain
Many developing economies suffer from brain drain, with an important share of their highly educated and well-resourced people leaving the country in search of better opportunities in developed countries. The growth of vibrant entrepreneurial ecosystems creates the opportunity for people to choose to develop their talent and invest their resources locally, instead of voting with their feet. It also motivates the diaspora to re-engage with the local economy by becoming angel investors, mentors, connectors—and eventually even returning to their countries. For example, ChileGlobal, part of Fundación Chile, promotes and facilitates the development of business projects and the introduction of innovative technologies through its network of influential Chileans living in the United States, Canada, and Europe. Pangea, in turn, connects African entrepreneurs and successful diaspora members by providing both training and business intelligence for diaspora investors and engaging the diaspora in the startups Pangea has invested in.
Do you have additional points to raise? Examples to share? Agree or disagree with a particular issue? Leave your comments below and let's keep this discussion alive!
Andre Averbug, a long-time DAI consultant, is a serial entrepreneur and development economist with more than two decades of international experience, including work in Latin America, Africa, and Central Asia. He has launched four startups, in Brazil and the United States, and worked for international institutions such as the World Bank and the Inter-American Development Bank.
This post originally appeared on LinkedIn.