Looking Ahead: What We're Thinking About in 2022
As we head into 2022 and reflect on two years of a global pandemic, new ways of connecting with colleagues and partners, and new areas of work, we at DAI's Center for Digital Acceleration (CDA) feel as though we've been both sprinting and diving deep at the same time. The last couple of years gave us thrilling new work, new research areas, and opportunities to use both established and emerging digital tools in ways we could not have imagined. Below are five themes and trends that are likely to impact our work in 2022 and beyond. I welcome your additional thoughts and ideas as we explore these throughout the year on the [email protected] blog; tweet us at @DAIGlobal or email us at [email protected] to engage in the conversation!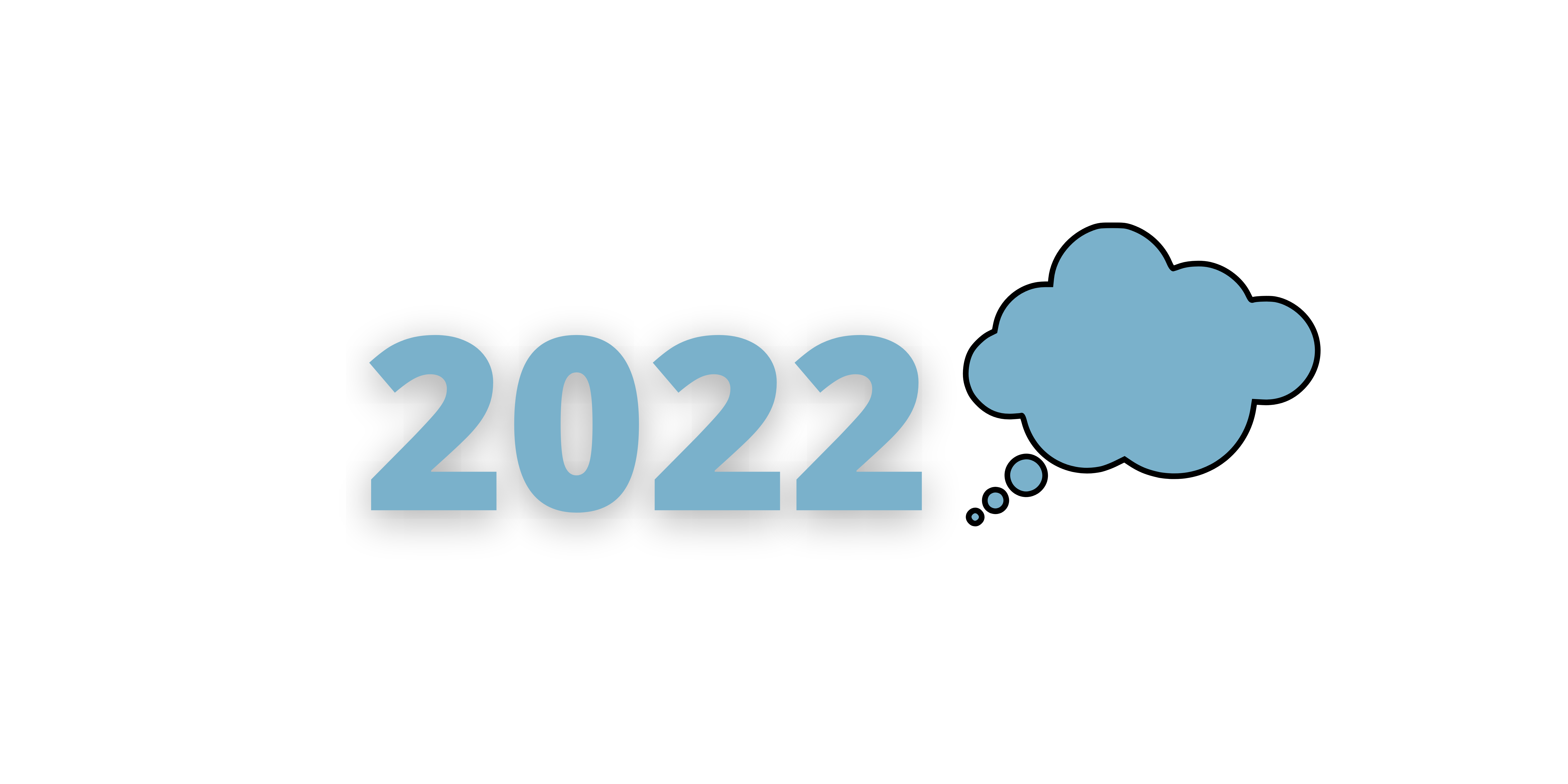 The Impact of Geopolitics on Digital Development
As we've covered before, topics such as 5G, cybersecurity, multilateral AI partnerships, and telecommunications and data policy were already growing in importance globally. Still, they were largely on the periphery of development work, affecting large global institutions like the United Nations perhaps, but not touching day-to-day digital inclusion and digital strategy work across the industry. However, as we've learned through our recent work with the U.S. Agency for International Development (USAID) to conduct digital ecosystem assessments in 14 countries and co-create large cybersecurity programs in Ukraine and Eastern Europe, that the geopolitics of digital technology is ever more apparent. The White House, for example, highlighted the rise of "digital authoritarianism" in its recent Summit for Democracy. As such, we anticipate increasing collaboration between the United States and Europe, Asia-Pacific, and other countries to counter the influence of Chinese and Russian approaches to digital technology and governance. For example, note the G-7's recent Build Back Better World or B3W partnership.
Digital Transformation
While we move through the new realities of living and working during a global pandemic, the digital transformation already underway is quickly accelerating around the world. Between 2019 and 2021, 800 million people came online for the first time! Yet, within this context, more than one-third of the world's population has never used the internet, and 96 percent of unconnected people live in developing countries. The international development community has a critical role in making sure that (1) digital programs are designed with users, (2) that the people we work with are digitally literate, including in cyber hygiene and digital safety, (3) that digital transformation improves people's lives to the greatest extent possible, (4) and that we take part in ensuring that technology provides net positives to peoples lives, rather than contributing to technology's potential downsides. The good news is that, as an industry, we know how to design these types of programs and work with in-country teams and partners to address the inevitable challenges that will arise. A good example is a recent report by the Organisation for Economic Co-operation and Development (OECD) on Development Cooperation for a Just Digital Transformation. And where questions do remain, new funders and actors are engaging in groundbreaking research, and we are increasingly able to ignite and support local innovators who provide market-driven solutions to these challenges.
Climate Tech
One rallying cry this year was the global dialogue and urgency in responding to the climate crisis. From COP26 in Glasgow to increasingly vocal commitments and calls for real change from companies, governments, and citizens whose voices were never heard before, developing new approaches to the climate crisis is paramount to all our futures. We've had the chance to explore new climate tech through DAI projects and with the DAI climate team, the possibilities are motivating and humbling. Digital technology will be a critical part of a global approach to this crisis, providing a range of new capabilities: helping countries share climate-related data more easily; using blockchain to pay for forest conservation; using space and satellite technology for monitoring, planning, and mitigating climate disasters; or developing new financial models for measuring climate risk.
Cybersecurity and Artificial Intelligence (AI)
There are real opportunities for global development to increase awareness about cyber hygiene—practices that protect individual and organizational users from cyber attacks—and cybersecurity of our partners. From micro, small, and medium enterprises (MSMEs) to ministries, organizations need strong cybersecurity practices, products, and partnerships fit for their needs and budgets. Bilateral donors are already collaborating extensively on cybersecurity, and we anticipate seeing increased opportunities for cross-agency collaboration in the United States, United Kingdom, and Europe, including with defense ministries and agencies. In addition, there is a real need to embrace AI for development and understand the role of AI platforms in increasing cybersecurity vulnerabilities and strengthening response capabilities around the world. Collaboration, research, and partnerships are going to be essential to tackling these emerging threats to digital development.
Bias in AI
In addition to the threats posed by AI in cybersecurity, we've been spending quite a bit of time looking into how AI can also introduce human bias into digital systems. On a tactical level, technology itself can introduce bias as automation and algorithms impact how technology responds and reacts to us. Because we are biased, the resulting technology we create is biased, too. This will be a particularly important area for us to tackle as donors, implementers, financial institutions, and country governments integrate new AI applications into their service delivery. Stay tuned for the launch of DAI-funded research into this topic which provides use cases and recommendations at the ICT4D Partnerships Conference later this month.
The Continuing Story of the Gender Digital Divide
"UN Women estimates that at least 47 million women will have fallen below the poverty line due to the pandemic by 2021."—Keyzom Ngodup, Better Than Cash Alliance, United Nations Capital Development Fund
COVID-19 presents significant challenges for women globally in further limiting their access to daily economic activities due to lockdowns and travel restrictions. For women entrepreneurs in particular, there is both a need and an opportunity to invest in their digital inclusion, access to credit, upskilling in e-commerce and e-transactions, and cyber hygiene per above. (Be sure to read a fascinating piece from our friends at Caribou Digital on online livelihoods for young Nigerian women here.)
While women continue to face challenges that are, at times, amplified by digital technology, there are solutions out there, many of which have been funded by our donor clients. For example, through the DAI-implemented USAID WomenConnect Challenge, grantee Solidaridad developed an integrated mobile application called i2i app to help dairy farmers and milk collection centers in Bangladesh input sales data, send sales-related text messages, make digital payments, and access advisory services.
With the i2i app, women have increased access to capital and productive economic resources and are able to conduct transactions remotely and safely. In addition, the WomenConnect Challenge supports AFCHIX, whose project goal is to harness the power of digital technologies, partnerships, and collaborations for the prosperity of underserved women by putting women at the center of access provision services. AFCHIX creates entrepreneurial opportunities for rural women to establish local community networks, positioning them as community role models and introducing and maintaining connectivity infrastructure. Learn more about the WomenConnect Challenge's proven strategies to closing the gender digital divide, and check back soon for new funding opportunities from DAI projects across the globe.
There are obvious and multifaceted linkages among these themes. The most important element I want to leave you with is one of optimism and ownership. In 2022, the world will continue to experience challenges in geopolitics, climate, technology policy, technology platforms, and getting more people online. That said, each of us in global development—and particularly in the digital development community—have a role to play in transforming people's lives through technology in productive, positive ways.