App-a-Thon 2016: LINE for Development
As we've ramped up our Digital Insights work over the last few months, we've had the opportunity to talk with people around Africa, Asia, Latin America, and the Middle East about the digital tools they use to stay in touch with each other and the world around them. These conversations have reminded us that we have to work hard to stay on top of the growing number of messaging apps on the market today, as what was popular six months ago might no longer be today. "App-a-Thon 2016" is our way of quickly immersing ourselves in different messaging apps to learn about their functionality, look and feel. How does it work? The entire DAI ICT team signs up for a platform, and for one week, we use it to chat with each other, send images and video, and explore the quirks and features of the app.
So far, we've covered Facebook Messenger, kik, Telegram and WhatsApp. This time, we're getting chatty with the messenger app LINE.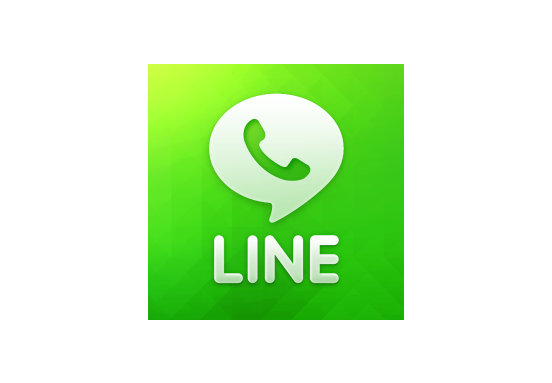 Key functionalities: Share photos, videos, voice messages, contacts, and location information with end-to-end encryption in real-time, for free; available across mobile platforms and on Mac and PC (desktop client); timeline feature lets you build social timelines and comment on/engage with friends' timelines; group feature allows for groups of up to 500; keep feature allows you to file and save media to a specific folder; easy event scheduler; secret chat secure payments platform embedded in app via LINE Pay; a plethora of app extension services, shops and features such as stickers, games, cartoons, camera lenses; timelines and (pretty lame) chat features with official accounts of media, brands and celebrities. Great in-app help section really helps with ease-of-use. Last but certainly not least: amazing sticker predictor that offers up a selection of stickers in real-time that match the words you're typing. Makes texting super fun!
Pros: An easy-to-use user interface (including a large help section, the only app in App-a-Thon with one!) makes LINE one of the best of the messaging apps. The most popular messaging player in Asia—and Japan's most popular social network—LINE's sticker store and multiple app extension offerings make it robust and convenient for both work and play. The embedded payment feature is unique and makes paying friends easy. In short, LINE has built a dynamic ecosystem of features and extensions meant to meet a variety of user needs within one single app, creating a strong incentive for users to stay within the LINE universe for their social, work, and payment transactions. Well done, LINE.
Cons: Hard to find cons here besides LINE's slower growth rate outside of Asia; it doesn't have the bots of kik and Facebook Messenger, but given our poor experience with those bots, that may be more of a pro than a con! Another issue is LINE's high data consumption (more on this at the end of the piece).
Commentary
Kristen: I really like LINE, and I like it more the more I play with it. I especially like that it is free! Having a help section is just so extraordinarily…helpful…for those of us who aren't 16 and somehow understand how to use apps without instructions. The payments feature is great, and the scheduling feature makes it very attractive for a more enterprise, business-y context. LINE has done a great job of making itself essential to a user's daily life—and I imagine it will only be more so as it builds out more extension features as the user base matures. For international development, I see this as being a really robust platform for outreach, especially with the large group size and timeline feature, but I do wonder about the differences between kik's channel feature vs. the timeline feature and which would be more powerful for information dissemination. Like kik and Telegram, the ability to be identified by a username and not just your phone number is a big advantage over WhatsApp for security and programmatic usage in a development project setting.
Anand: LINE is expected to top 700 million users by the end of the year (it's currently at around 600 million) and raised about $1.3 billion when it went public earlier this year. Whether that is enough to topple Facebook, I'm not sure. But more than any other app we've reviewed for App-a-Thon, is both feature-rich while remaining user-friendly. Its combination of traditional messaging with a Facebook-style timeline makes Line super addictive. And as we know, addictive = user retention = ad money = profits. The official accounts are also a super way to create and distribute content, and the fact that both Paul McCartney and Taylor Swift have official LINE channels has got to count for something, right?
So what do we conclude?
One of the things we're asked to do all the time as internal ICT consultants at DAI is to recommend social networks or apps for projects to push content to their networks/users/stakeholders. It's evident that both of us really like LINE, but would we recommend it to a project? The answer is a highly caveated maybe…, simply due to its marketshare rather than its highly commendable features and usability. Looking at this recent map of places where LINE has a significant share of the messenger market tells us that it's most popular in fairly advanced markets (read: countries that don't receive a ton of foreign aid), like Japan and Taiwan. The second issue is that LINE isn't a low-bandwidth app. A recent data consumption comparison study puts LINE at the highest average data consumption (4.3 MB/day) compared to apps like Viber (0.29 MB/day) and Whatsapp (0.79 MB.day). To be fair, LINE's voice calling data consumption ranks far better than Skype, but not as well as Facebook Messenger. But this is an important consideration for projects trying to reach users in remote places. Conclusion: unless the Nikkei index suffers a drastic and permanent crash, LINE isn't likely to become an ICT4D darling any time soon.
Interested in hearing more about other the other apps we tested in App-a-Thon 2016? Subscribe now to receive a weekly digest of our newest blogs sent directly to your inbox!