Disinformation and Dating Apps—A Match Made in Heaven (But Swipe Left Though)
Somehow, we have made it to the halfway point of 2020. This year has been wild, to say the least—more than 500,000 people around the world have died due to COVID-19. The murders of George Floyd, Ahmaud Arbery, Breonna Taylor, Riah Milton, Dominique Fells, Oluwatoyin "Toyin" Salau, and quite literally countless other members of the Black community have led to a crisis of conscience and a (sorely needed, long overdue, how-is-this-only-happening-now) reckoning in the United States. In all honesty, I wrote this post about disinformation and dating apps over a month ago. We held it because the light tone wasn't right for the historical moment we found—and continue to find—ourselves in. I still think it might be too early. However, as my wise friend and colleague Gratiana Fu points out, the topic of disinformation is especially relevant, right now, precisely because disinformation about COVID-19, Black Lives Matter, and many other topics is spreading so quickly. So, with no further ado—enjoy this silly little romp through the world of disinformation on dating apps.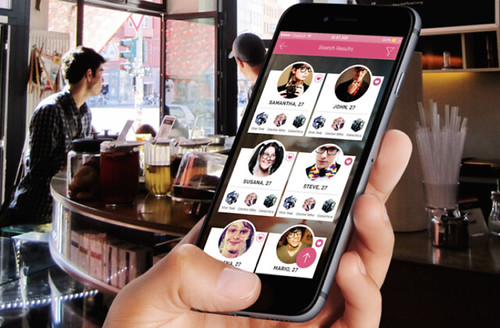 Photo courtesy Creative Commons.
Before diving into the online dating world (a terrifying prospect in literally all of the ways), let's clarify an important question. Are misinformation and disinformation the same thing? No! Misinformation refers to any false or inaccurate information, such as rumors and hoaxes, while disinformation is false information spread with the specific intent to deceive, manipulate, or influence behavior. Disinformation requires malign intent, while misinformation is just plain wrong. As we all know—or definitely should assume—misinformation is rife on dating apps. Everyone is exaggerating left, right, and center about their height, interests, and general levels of coolness. (Don't @ me.) However, disinformation on dating apps—now that's pretty new.
Here are some recent examples:
What is to be done? Honestly, the normal best practices for online dating also apply really well to disinformation:
Don't believe everything you read. If it seems too good to be true, it probably is.
Don't overshare. A little mystery is not a bad thing… especially when dealing with bots, scammers, or people who want to exploit you for political gain.
Report suspicious behavior to the app. Legitimate dating apps, like Tinder, do not want this happening to you any more than you want it to happen yourself.
Think critically. Use your head!
Bottom line—be careful, readers. It's a jungle out there. Stay safe and stay healthy!