As Democracy Goes Digital, Cybersecurity Takes Precedence: 5 Critical Resources For Protecting Elections Against Digital Threats
From introducing biometric voter verification machines in Kenya to testing an internet voting pilot in Norway, election management bodies (EMBs) have increasingly digitized elections in efforts to increase efficiency, promote transparency, and encourage greater voter participation. While many elections have increasingly involved technology, including digital voter rolls, biometric voter registration, and electronic voting machines, these critical democratic processes have become more susceptible to a rapidly evolving threat—cyberattacks. Failure to address cybersecurity risks inherent to a digitized electoral process can pose a grave threat to electoral integrity.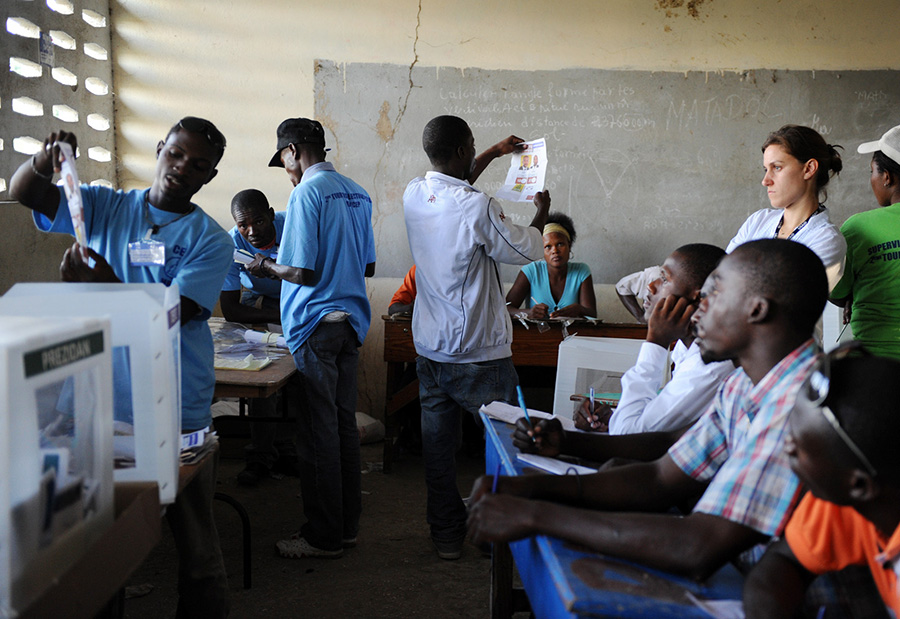 Poll workers read out presidential election ballot results to observers and officials in Tabarre in Port-au-Prince. Photo: Kendra Helmer/USAID.
Recognizing the need to secure election infrastructure, the U.S. Agency for International Development (USAID) supported DAI's Digital Frontiers project and the International Foundation for Electoral Systems (IFES) to produce a five-part briefing series to help election stakeholders, bilateral and multilateral donors, and their implementing partners understand electoral cybersecurity risks. This series also provides an in-depth look at ways to secure voter registration and results management systems, recommendations on improving election cyber resilience, and outlines programming options to reduce cybersecurity risks before and during an electoral process.
Electoral Cyber Risk-Management Strategies, Mitigation Measures, and Recommendations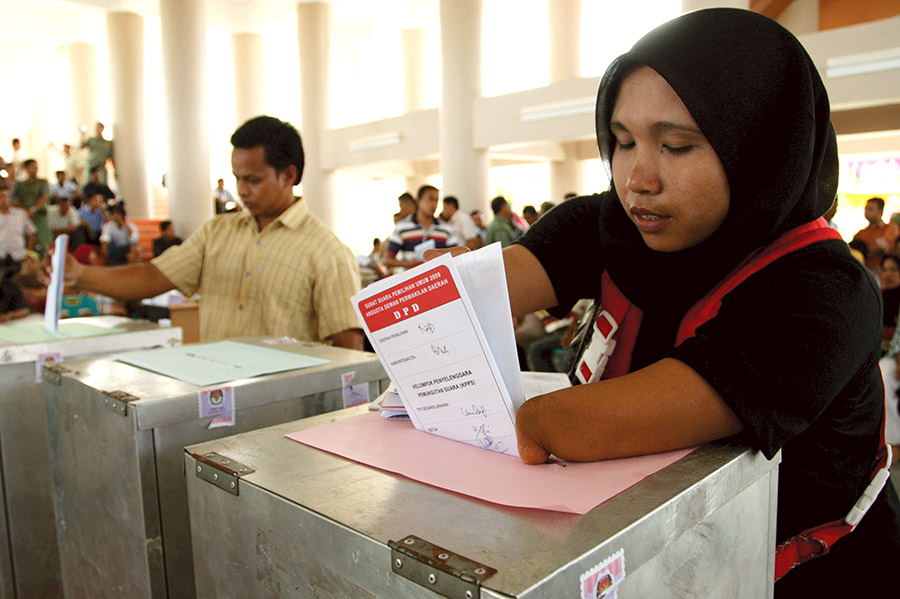 People living with disabilities participate in a polling workshop ahead of a local election in Aceh. USAID funded inclusive efforts to create more democratic and credible electoral processes. Photo: USAID Indonesia.
What's Next: A Call to Action
As digital technologies integrate with global elections, EMBs, political parties, and other stakeholders must prepare for and respond to the possibility of cybersecurity attacks. The international community, including USAID, other bilateral and multilateral donors, and implementing partners, can play an important role in supporting local actors to address these threats. However, EMBs and other election stakeholders must stay up to date with the rapid use of tech in electoral processes. These officials must also understand evolving cyber threat actors, their tactics, and their motivations. By drawing on the five-part publication series developed through a partnership between IFES' Center for Applied Research and Learning, DAI's Digital Frontiers, and USAID's Center for Democracy, Human Rights, and Governance, election stakeholders can better protect highly sensitive and profoundly influential democratic processes while mitigating today's most pressing digital threats.
To learn more about this five-part briefing series, visit here.
Alexander Riabov is a Senior Communications Specialist for DAI's Digital Frontiers project.