Apply Now: 2022 USAID Digital Development Awards
Have you used digital technology to promote locally led development? Have you safeguarded digital ecosystems by facilitating access to digital infrastructure for marginalized populations, securing internet freedom and human rights, exposing violent extremism, countering misinformation and disinformation, or strengthening cybersecurity?
The Technology Division of the U.S. Agency for International Development (USAID)'s Innovation, Technology, and Research (ITR) Hub is pleased to announce the launch of the 2022 Digital Development Awards (the Digis).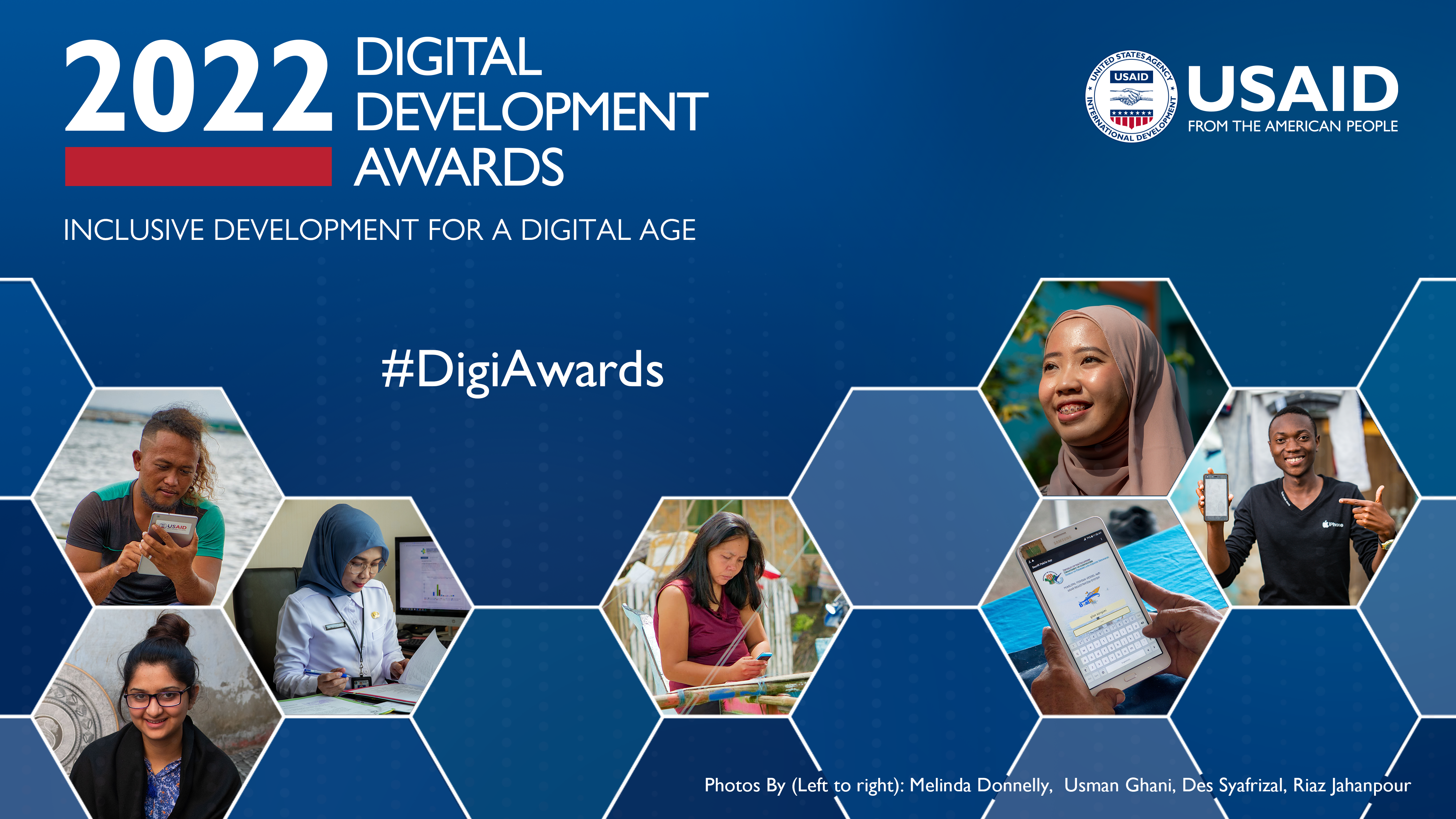 The Digis recognize and celebrate USAID projects and activities that embrace the Agency's vision of advancing locally led development through efficient, effective, and responsible digital initiatives that enhance security and economic prosperity, consistent with the values of respect for individual rights, freedom of expression, and democratic norms and practices.
Applications are open to USAID-funded projects and activities that have (1) directly deployed a digital technology or suite of technologies or (2) provided support to digital ecosystem actors to extend digital technology access and/or uptake.
Learn About Recent Digi Award Winners
How to Apply
Applications for the 2022 Digi Awards must be submitted by 11:59 PM ET on Friday, June 3. For more information on eligibility and to apply, please visit https://www.usaid.gov/digital-development/digis.
Reach out to [email protected] with any questions. We look forward to hearing from you!